Our well-being and happiness are dependent on the health of our mind, body and soul, and these are dependent on the wellness of the energy centers within our body, known as chakras.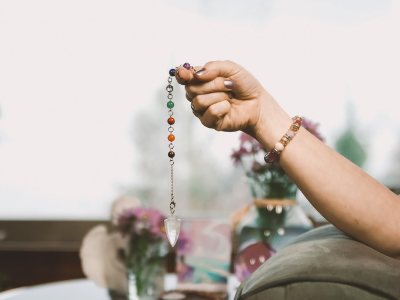 Energy attracts like energy. If you are here, you are probably noticing fatigue, feeling drained, or experiencing unexplained issues with your health.
IMBLANCES IN YOUR ENERGY FIELD CAN BE THE CAUSE OF THESE ISSUES.
Did you know that there is an Archangel that resonates with each of these chakras and can help you bring your chakras back into alignment?
I am here to tell you there is and I can teach you all about it!
INTRODUCING ANGELS AND CHAKRAS
A LIVE VIRTUAL INTENSIVE
In this course you will learn:

  The seven main chakras, where they are located, and what each one represents

  Common symptoms of out-of-balance chakras (overactive or underactive)

  How to invoke the Archangels to help provide balance to each of your chakras, for improved health

  Daily practices using color therapy, crystals and essentials oils to support healthy, balanced chakras
This course is currently offered over Zoom and is approximately 2 hours long,
depending of questions and the number of students.
Cost of Course: $ 98.00